Are you ready for an adventure that combines both thrilling explorations and captivating storytelling?
Writing for travel magazines is the perfect opportunity to make waves in the writing world while discovering unique cultures from across the globe.
This form of creative expression requires passion, research skills, and devotion. But all it takes is one compelling article about some exotic locale or valuable traveler advice to open endless possibilities within your career!
Embark on this remarkable journey as you connect readers with incredible worldwide destinations through tales of excitement and awe-inspiring experiences–the sky's truly the limit here!
Disclaimer: This blog post may contain affiliate links. Keep in mind that I may receive a small commission at no extra cost to you when you click my links and make a purchase. However, this does not impact my opinion in any way. I only promote brands I believe in and products that I use and love myself. I try my best to keep things fair and balanced to help you make the best choice for you.
Get Paid to Write about Travel
Writing for travel magazines can be a great way for aspiring travel writers to make money writing about their favorite places. Not only is writing for a magazine a great opportunity to gain writing experience and build up your skills, but it can also be quite lucrative.
Magazines often pay significantly more than other writing outlets like blogs and websites, with top magazines offering anywhere from $300 to $1,000 per article. Writers who take on freelance writing gigs in addition to writing for travel magazines can often supplement their income even further, providing them with the financial freedom they need to make traveling a reality.
Writing for travel magazines also offers aspiring travel writers the chance to share their experiences and knowledge with others in an impactful way, potentially inspiring readers across the globe while making a living at the same time.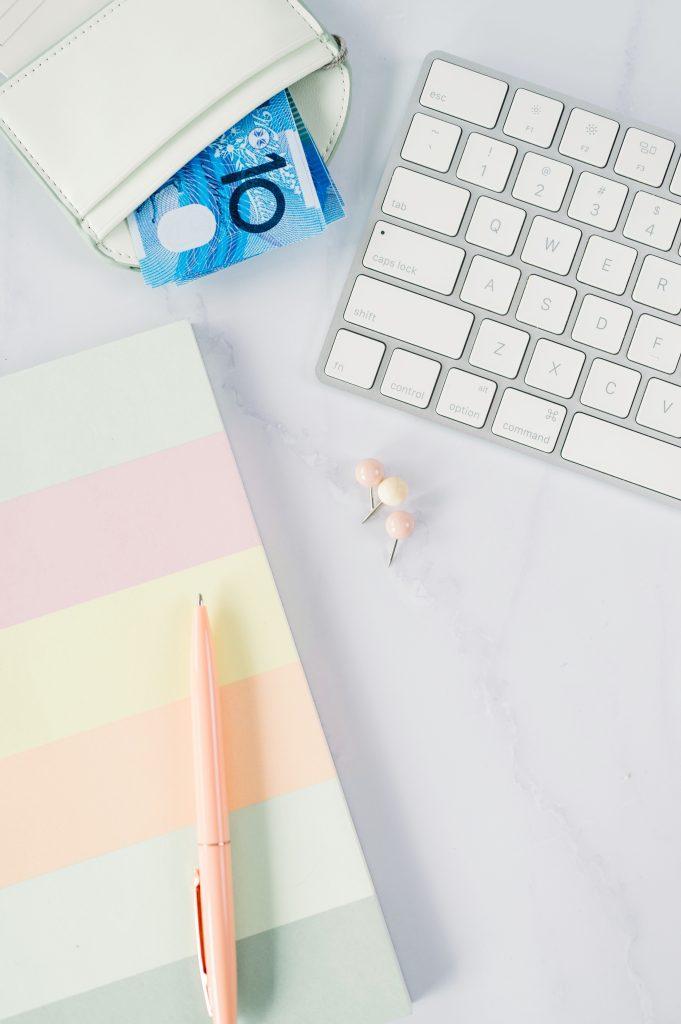 Reasons to Write for Magazines
1. Gain writing experience
2. Earn financial freedom
3. Reach a wide audience
4. Showcase unique stories and experiences
5. Share knowledge and insight into different cultures around the world
6. Develop skills as a storyteller
7. Make money writing about your favorite places
8. Enjoy creative writing challenges
9. Impact readers on an international scale
10. Increase your chances of getting published in other outlets
Writing for Travel Magazines vs. Writing for Your Travel Blog
Writing for travel magazines is often seen as more beneficial than writing for a travel blog, especially for aspiring travel writers. Magazines offer the chance to reach an international audience and share unique stories that inspire readers to explore different places around the world.
In addition to being financially rewarding, writing for magazines also offers aspiring travel writers the chance to develop their writing skills and showcase their travels in an impactful way. Writing for print publications also opens up opportunities to potentially land media trips which can further expand one's writing experience and income potential.
Magazines provide a space for well-researched content and narrative storytelling, with ample resources devoted to fact-checking and editing. They also need fewer articles than blogs or websites in order to stay current, providing more room for higher-quality pieces that can stand out amongst the competition. This helps aspiring travel writers hone their writing skills while expressing their unique experiences in meaningful ways.
Finally, writing for a magazine increases your chances of getting published in other outlets as it provides you with additional credibility as a writer. It allows you to gain recognition among industry professionals who may eventually lead you to other writing opportunities or even book deals down the road. All of these factors combined make writing for travel magazines an attractive option when compared to writing solely on your own blog or website.
However, doing both opens up even more doors for you as a travel content creator!
Tips for Getting Your Travel Stories Published in Magazines
Writing articles for travel magazines is a great way to get your writing published, earn some extra cash, and become known as a travel writer. If you travel often or plan to in the future, this could be a great opportunity to share your experiences with others. To help you become successful in writing for travel magazines, here are some useful and practical tips that will set you up for success.
Research the Magazine
First and foremost, it's important to know the magazine you plan to submit to and familiarize yourself with its guidelines. This will allow you to tailor your writing style and topics according to what they're looking for. Buy a few different issues so that you can get an accurate sense of the tone and writing style commonly used by the magazine. Additionally, make sure you visit their website and read any submission guidelines they have listed there as well.
Original Photography
Having good-quality photos is essential when writing articles for travel magazines. Not only will they make your story more engaging, but they will also help provide readers with visual information on the destination being written about. Whenever possible, take lots of pictures before writing an article so that you can choose the best ones later on when submitting it to a magazine.
Tighten Up Your Writing
When writing your stories, keep them concise while still conveying the experience in an engaging manner. Magazines don't need every single detail of your experience recounted through your writing – focus on highlighting the most important points that convey why someone else would want to visit that destination too.
Experience Matters
Showcase your experience in travel writing by mentioning how much or how often you have traveled to a destination or area in your pitch. Also, what unique knowledge or insights about a certain place or activity can be of benefit to readers. Keep in mind when writing for a magazine that first-person narratives are generally avoided unless it portrays a transformation or learning experience of some sort. More likely, you'll write in the second or third-person point of view and use descriptive words to create a sense of place. However, using your experience to direct your craft takes time to learn.
Craft a Killer Query Letter
A great query letter is key when writing articles for travel magazines as it can really give editors an incentive to contact you regarding your story submission. Crafting a killer query letter may take some time and effort but it will definitely be worth it if it means getting published! Make sure you include all relevant information such as where you traveled, what experiences stood out the most, and what ideas were explored during your trip – explain why readers would be interested in learning more about your adventures!
Take Notes
When traveling, taking lots of notes is always important. So that if an editor does come back requesting additional details or confirmation on certain facts – like address locations, etc., then those details are ready and easily accessible for reference purposes without having to scramble around trying to remember them later on. This could potentially cost valuable time down the line.
Write As You Speak
Lastly, proper language should always be used. Articles written using overly complex words or references not understood by most people won't be seen favorably either by editors. They may decide against publishing such pieces. To avoid this write as you speak. This makes your writing easier to read and creates a more enjoyable experience for readers.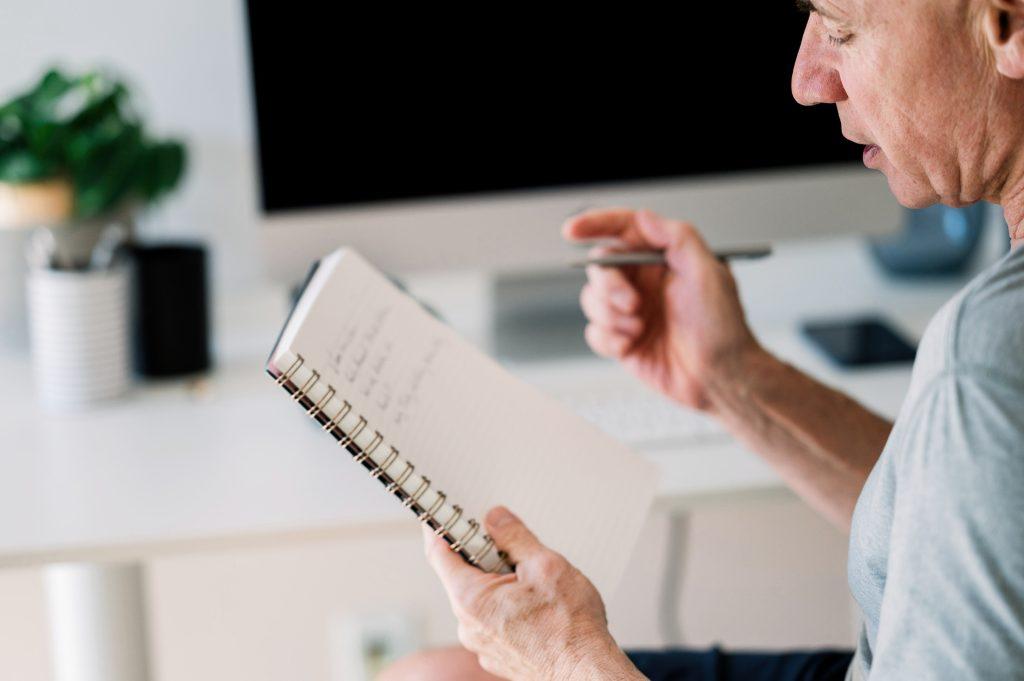 How to Break into Writing for Travel Magazines
Breaking into writing for travel magazines is a unique endeavor that requires some specialized knowledge and writing skills. There are multiple steps aspiring writers can take to get their foot in the door, and ultimately make a career out of writing about travel.
Start Small: When writing samples, it's important to start small with shorter pieces and pitch those to editors for the front ends of the magazine. Try writing about locations near you; who knows your neighborhood or city better than you do? Additionally, research well-known editors or writers in the genre and study their writing style so you can emulate it when crafting your pieces. This will give an editor confidence that you understand what kind of writing they are looking for and will ensure you're submitting work that meets their standards.
Pitch Unique Ideas: Magazines are always looking for fresh ideas, so try pitching something different! Always ask yourself questions like: "Has my idea been written about before?" "If not, what fresh angle do I bring to it?" "What unique perspective do I, as a writer, bring to the conversation?" "How does my experience make me the best writer for the article?" Answering these questions will help you craft a compelling pitch that is sure to stand out from other submissions.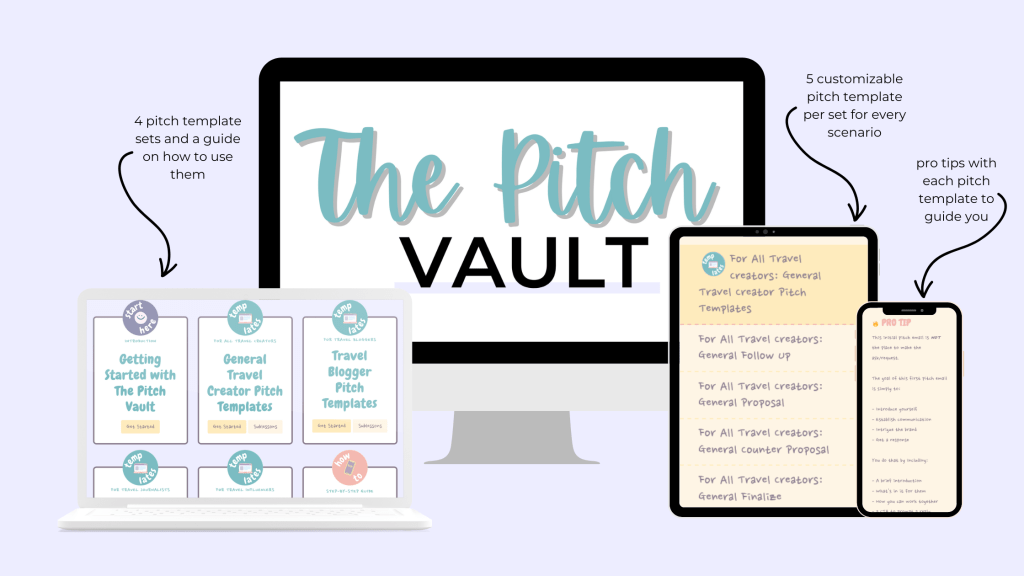 Need some help pitching brands?

The Pitch Vault is the ultimate resource of pitch templates for every type of travel creator in any pitching situation!
Use Your Network: Don't be afraid to reach out to people in your network who may have connections in the industry or other helpful advice on how to break into writing for travel magazines. Use sites like LinkedIn or Twitter which provide great networking platforms where you can search related topics and find professionals who can offer valuable insights. You might even be able to get an introduction through your contacts!
Don't Limit Yourself: Writing only nationally may limit your opportunities, so consider writing internationally too! Try entering keywords such as "international travel writing" + "submission guidelines" + "paid" into search engines along with checking whopayswriters.com for additional resources regarding international writing opportunities.
Be Prepared: Finally, make sure you have everything prepared ahead of time before submitting any pitches. Ensure you have a clearly defined niche and unique story idea or angle. In addition, make sure you have the right contact details and the name of the editor so that you can address them directly. Also, be ready to start writing as soon as you have the go-ahead. The editor may want to publish your piece soon and showing that you can meet deadlines will help you get more commissions.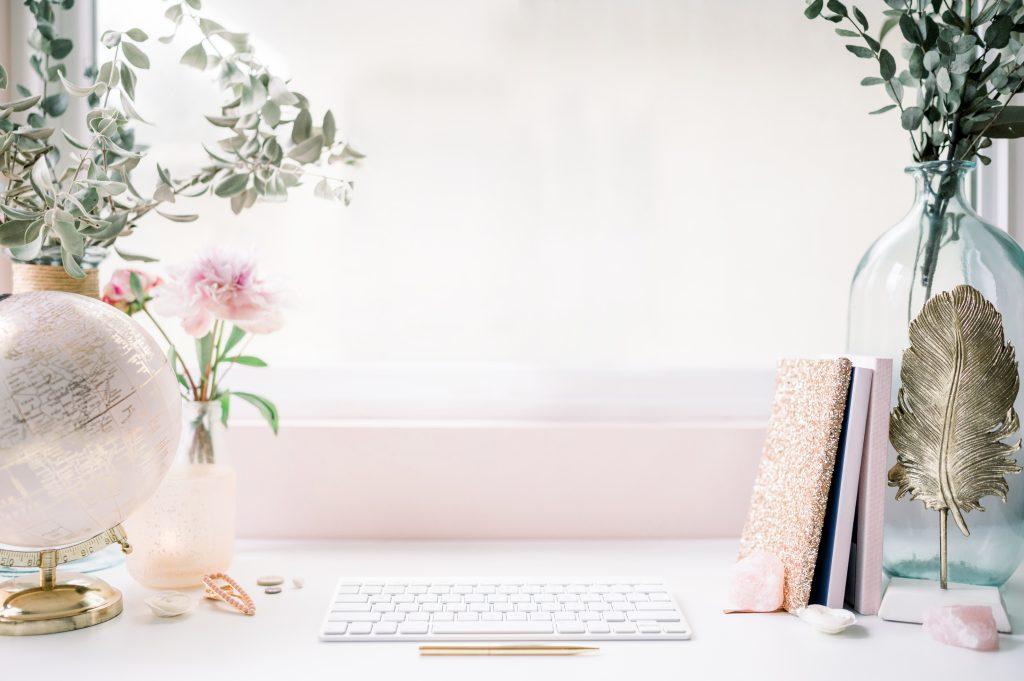 FAQs About Writing for Travel Magazines
What writing skills are required when writing for travel magazines?
Writing for travel magazines requires strong writing, organizational and research skills. The ability to communicate effectively through writing is key and the writer must be able to tell a compelling story with their words. Additionally, researching topics thoroughly before writing about them is essential since many editors want writers who demonstrate expertise in the area they are writing about. Lastly, being organized is also important as it allows you to submit articles on time which can greatly increase your chances of success.
How do I find good topics to write about in travel magazines?
When looking for good topics to write about it's important to be creative and think outside the box while still focusing on the magazine's audience which may already have an interest in certain topics or places abroad. You can use keyword searches or look at existing publications that specialize in covering specific locations or types of trips such as eco-tourism or culinary tours, etc. Additionally, attending tradeshows related to your topic or even joining a local tourism board may help give you some fresh ideas as well! Finally, don't forget social media — sites like Twitter and Instagram are great sources of inspiration when trying to come up with new writing topics.
How do I get paid when writing for travel magazines?
Many travel magazines pay their writers based on the word count or flat rate depending on the complexity and length of the piece. Always make sure to read through writing guidelines carefully before submitting any articles in order to ensure that you are well-informed about payment details and have a clear understanding of what is expected from you as a writer. Some publications may also offer other forms of compensation such as space on press trips which can be an excellent bonus if you're just getting started!
Get Ready to Travel & Write
Writing for travel magazines is a great way to combine your passion for writing and exploring the world. With a bit of research, creativity, and preparation you can break into this exciting industry in no time!
Don't forget that networking with professionals in the field will likely prove beneficial as well — who knows what opportunities may open up when you least expect them? And lastly, don't be afraid to think outside the box – writing about unique topics or destinations could help set you apart from other writers out there vying for spots in top publications.
So, get ready to explore new places and write amazing stories – good luck!