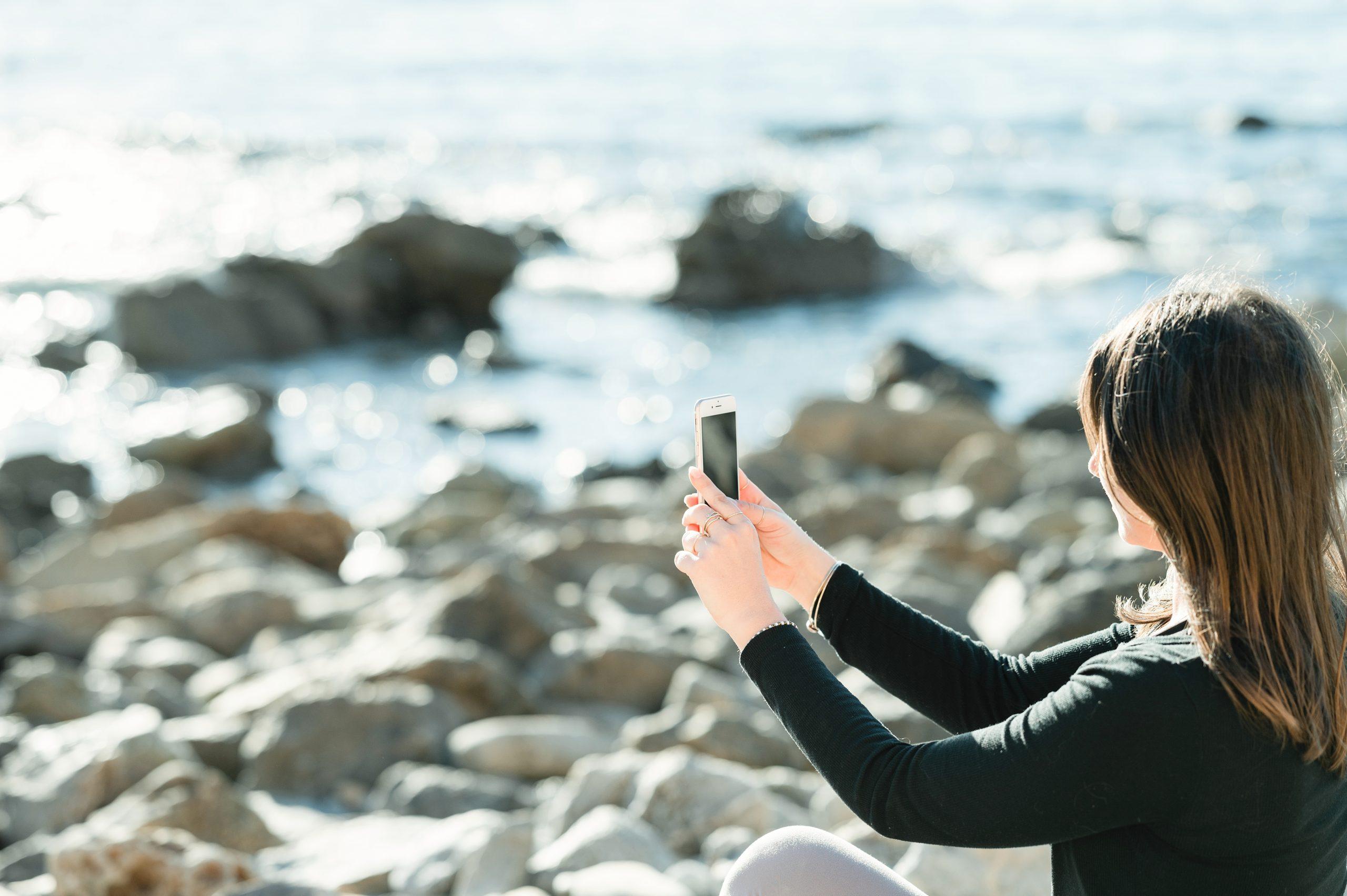 Travel Content Creator Press Trips
Have you ever stumbled across a stunning destination online and wished that it was yours to explore and share with the world?
When done correctly, press trips can turn this dream into reality.
But how do you join the lucky few who get these invitations from travel companies?
Our guide will explain everything there is to know about getting invited on press trips – from developing visibility in your field to creating an impressive media kit. We'll also uncover whether it's better to wait for something magical or take control of your destiny by proactively pitching yourself!
Mastering these methods may be just what's needed to make amazing destinations part of your everyday life as a travel creator!
Key Takeaways
Press trips are organized trips that offer travel creators the opportunity to experience a destination and create content.
Press trips provide unique opportunities for travel creators to engage with tourism boards and collaborate with other travel writers and bloggers.
By following the tips and tricks outlined in this guide, you will be able to enhance your press trip experiences and elevate your travel content creation game.
Disclaimer: This blog post may contain affiliate links. Keep in mind that I may receive a small commission at no extra cost to you when you click my links and make a purchase. However, this does not impact my opinion in any way. I only promote brands I believe in and products that I use and love myself. I try my best to keep things fair and balanced to help you make the best choice for you.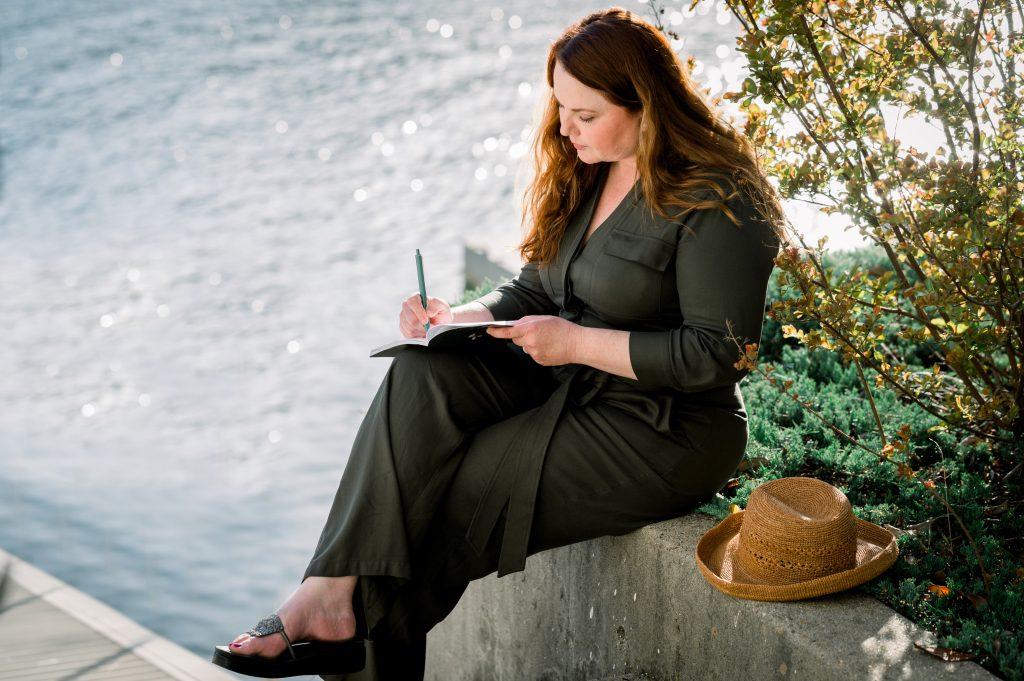 What's a Press Trip?
The logistics may differ depending on the organizer but a Press Trip is when a travel brand or Tourism Board hosts a group of travel creators on a trip in order to give them an opportunity to experience their offerings.
In exchange for a whirlwind trip, the travel creators then write blog posts or magazine articles, create YouTube videos, provide license and usage rights to photographs, or post to their social media platforms about their experience to give the brand or Tourism Board exposure to a wider audience or digital assets they can use for their marketing.
Press Trips are usually scheduled for groups of travel creators but some people prefer arranging their own independent Press Trips directly with PR agents or Tourism Boards.
Getting selected to go on a press trip is a great opportunity and the group trips can be lots of fun. However, after going on 2 group press trips, I decided I much prefer organizing my own independent trips that fit my story angles, the experiences I want to have, and my own pace of travel.
Newish travel writers invited on their first press trip will find them an excellent way to network with PR contacts and other writers and once you get invited on your first one, you're likely to get more invites.
Here are some things to keep in mind:
Research the destination and create a list of questions before you go. If you've been commissioned, jot down a few notes to help you meet the brief during your trip.
Make a good impression and take advantage of any time you get to spend with tourism officials and resort management to ask questions.
Take advantage of any activities offered to you as part of your trip – they've been laid on for a reason.
Be sure to network with your peers as you never know where friendships and collaborations may take you.
Stay in touch with sponsors and organizers to provide them with links to your articles, photos, and online reviews. Without this, the sponsors and organizers won't know the part you played in raising awareness of their product, so you may not be invited again.
Why Press Trips are Important for Travel Content Creators
Here's why press trips are essential for travel creators like you:
Exclusive access to destinations and experiences. Press trips offer exclusive access to destinations and experiences that are not available to the general public. This can include behind-the-scenes tours, private tastings, and cultural immersion activities that provide a deeper understanding of the destination and its people.
Opportunities to build relationships with tourism boards and PR agencies. Press trips offer opportunities to network with tourism boards and PR agencies, build relationships, and establish yourself as a credible authority in the travel industry. This can lead to future collaborations and opportunities to work with destinations and brands that share your values and interests.
Creating unique and compelling content. Press trips provide ample opportunities to create unique and compelling content for your blog, social media, and other platforms. By experiencing a destination firsthand, you can create content that is authentic and engaging, and that resonates with your audience.
Press trips are an essential part of the travel industry, and as a travel creator, they can help you establish yourself as an influential voice in the industry, expand your network, and provide unique content opportunities for your audience.
The Benefits of Press Trips for Travel Creators
Participating in press trips can bring numerous benefits to your travel blogging or writing career. Here are some of the advantages you can gain by taking advantage of press trip opportunities:
Enhance your credibility: By participating in press trips, you can improve your reputation as a trustworthy travel creator. This can lead to more collaboration opportunities with tourism boards, PR agencies, and travel companies.
Expand your network: Press trips provide an excellent opportunity to meet and network with other travel writers, bloggers, and influencers. You can build relationships, exchange ideas, and even collaborate on future projects.
Create unique content: Press trips offer the chance to explore new destinations, niche markets, and exclusive experiences. You can capture captivating content that sets you apart from other travel creators and attracts a wider audience.
Open doors to future collaborations: By participating in press trips, you can demonstrate your talents and establish yourself as an influential voice in the travel industry. This can lead to future collaborations, sponsorships, and brand partnerships.
Press Trip vs. Fam Trip: What's the Difference?
Press trips and fam trips are two types of travel experiences.
While press trips involve media representatives such as journalists or photographers who have been invited by the destination or tourism board, fam trips typically involve tour operators inviting travel agents on familiarization tours so they can better promote the destination.
Although press trips and fam trips both help to promote a destination in different ways, there are several key differences between them which I will discuss in detail below.
Press trips typically involve the destination or tourism board directly inviting media representatives such as journalists, photographers, or influencers to visit the area in order to promote it with their content. On press trips, you will usually be provided with a press pass and other materials that help you gain access to special events and attractions. You will also be given free accommodations, transportation, meals, or activities while you're there.
Fam trips, on the other hand, are usually put together by tour operators who invite travel agents and other industry professionals on familiarization tours. The goal here is for those in attendance to gain a deeper understanding of the destination so they can better promote it back home. Fam trips often include an educational component where participants learn about local culture and history through guided tours and activities.
Both press trips and fam trips can be great opportunities to explore new destinations while creating unique content.
However, getting invited on either type of trip requires a certain level of visibility within the industry so that you stand out from the crowd.
One way to do this is by putting together a media kit which should include your portfolio of work along with press clippings from any media appearances you've had in the past. It's also important to make sure you're visible on social media as many press invitations come through these channels as well as email.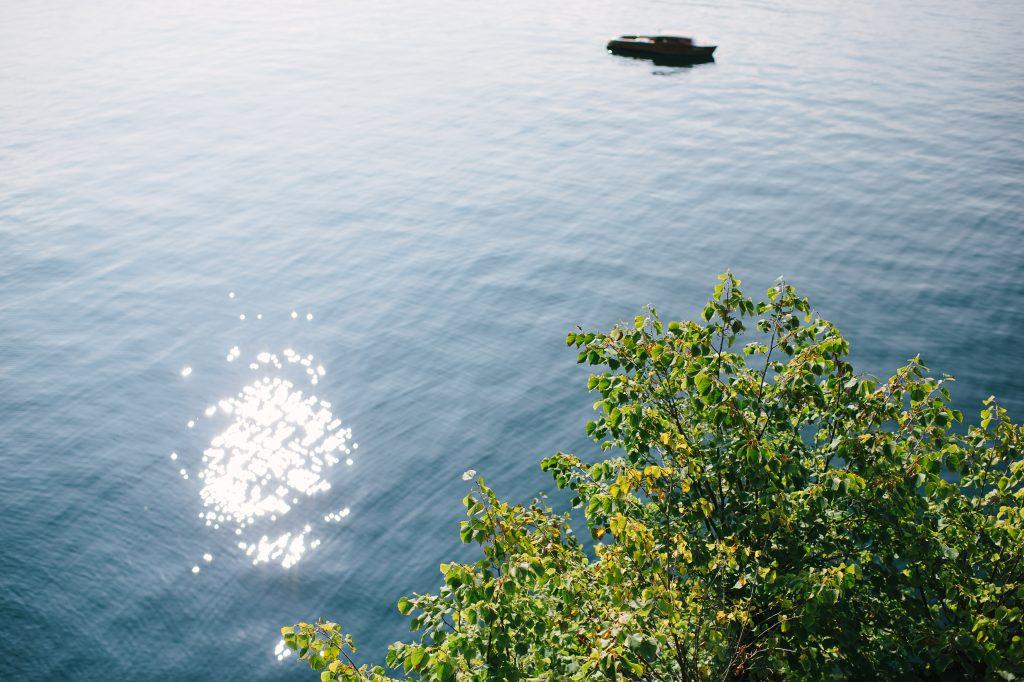 How to Find Press Trips for Travel Writers
Travel bloggers and writers looking to find press trips can start by doing research and applying for press trip opportunities advertised by tourism boards, organizations, resorts, hotels, or other companies.
You should also be sure to join relevant organizations that offer press trip opportunities such as the Society of American Travel Writers (SATW). Additionally, you can network with other travel writers and influencers who may have information regarding press trips they've recently taken or are planning in the future.
Social media is also a great resource for finding press trips.
Also, ensure you have an active presence on platforms such as Twitter, Instagram, and Facebook where you can build relationships with industry professionals and source press trip invitations. When searching online for press trips, it's important to keep up-to-date with current news in the travel industry as this will help you to stay informed about any upcoming press trips that may be available. Additionally, you need to create a portfolio demonstrating your abilities so that tourism boards and companies can evaluate if their content would be beneficial for their destination.
Finally, you can also contact individual hotels and resorts themselves directly to inquire about press trip opportunities. By having a direct line of communication with a hotel or resort representative, you can better understand what kind of content they're looking for from a press trip experience.
Ultimately, there are plenty of ways for travel bloggers and writers to find press trips – it just takes some research and initiative on their part!
How to get invited on Press Trips
Get visible – you need to get your name out there! And do that you need to pitch and promote yourself consistently. You can do this by guest posting on big blogs, being interviewed on a podcast, writing travel content to gain bylines in publications or for paying magazines, and doing collab posts with other high-quality bloggers.
Join media or content networks – these are networks you can join that promote you to brands that would want to work with you or ones that will pay you to write content (such as blog posts) for brands. There are tons of different networks you can join. Just do a Google search and join the ones you want to and start applying for opportunities. This is a great way to get on a brand's radar.
Create a Media Kit – this tells potential partners about your blog and why they should work with you. You can get creative with what you include in your Media Kit; especially if your numbers are still quite small. I created a Pitch Perfect Media Kit toolkit for travel bloggers who aren't sure where to start or what to include.
Add a "Work with Me" page – this should go on your blog's navigation so that brands and tourism boards know you're open to partnerships & press trips. It also makes it easy for potential partners to get all the necessary information they need to work with you.
Should I wait for an invitation or pitch for a Press Trip?
The answer is, that it depends.
If you've already established yourself as a travel writer and have created a network of contacts in the travel industry, then you can potentially just wait for invitations to come to you.
With most all-inclusive press trips you'll receive an invitation from the hosts or PR agency via email. But if there's somewhere you're planning to go, or you have a unique campaign idea, you can take the initiative.
So, how can you go take the initiative or pitch for a Press Trip?
Next time you receive a press release from a destination or brand you'd like to work with, reply with a pitch.
Consider what would make your blog or the publication you write a great option for getting the brand in front of its ideal audience (way more important than having a large audience).
For example, it is more valuable for a yoga retreat to work with a smaller female creator that covers wellness travel than it is for them to work with a larger general travel creator.
Why?
Because there's no way to tell if anyone in that larger audience would actually be interested in a yoga retreat destination, while those in the smaller audience will almost all be a good fit for the brand.
Keep your niche, audience, and intention in mind at all times, and then take action on any possible opportunities that come your way that you know would be perfect for your audience.
Know your strengths.
Be clear on what you can offer brands.
Find opportunities that align.
Communicate your value.
Overdeliver.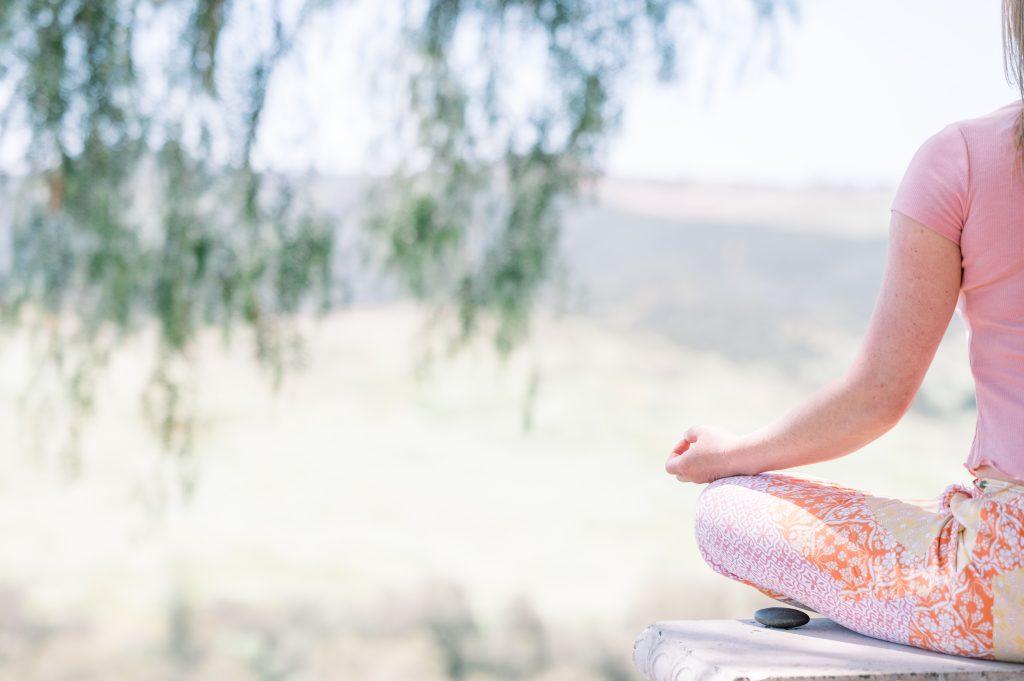 How to Collaborate with Tourism Boards and PR Agencies for Press Trips
Collaborating with tourism boards and PR agencies can be a great way to secure press trip opportunities and enhance your travel experience. Building strong relationships and crafting effective pitch emails are crucial to gaining access to exclusive trips and experiences.
Building Relationships
Networking and building relationships with tourism boards and PR agencies is key to securing press trip invitations. Attend industry events, engage with their social media platforms, and join relevant travel groups. Create a media kit that showcases your brand and audience demographics to catch their attention.
Crafting Your Pitch
A compelling pitch email is crucial to securing a press trip opportunity. Do your research on the destination and tailor your pitch to the tourism board or PR agency's specific needs. Highlight the unique angles and story ideas you can offer and showcase your past work.
Negotiating Terms and Expectations
Once you have secured a press trip invitation, it is important to clarify the terms and expectations upfront. Discuss the duration of the trip, what activities are included, and what deliverables are expected of you. Be clear about any expenses that may or may not be covered and negotiate if necessary.
The Importance of Follow-Up
After the press trip, it is important to follow up with the tourism board or PR agency and thank them for the opportunity. Share your final content with them and ask for feedback. This can help to build a long-lasting relationship and potentially lead to future collaborations.
Step-by-Step Process for Organizing Your First Press Trip
Finding a press trip can be an intimidating task, but it doesn't have to be. With the right strategy, it's possible for travel bloggers and writers to find press trips and create great content for their readers.
Here is a step-by-step process for organizing your first press trip:
1. Do Your Research – Before you start looking for press trips, get familiar with what press trips are and the different types of press trips available. Also, read up on the requirements from both sides: brands/tourism boards that are offering press trips, and what type of content they're expecting from you in return.
2. Create Visibility – To get invited to press trips you need to actively promote yourself and make yourself visible to potential partners. Create a media kit that showcases your work, pitch yourself through guest blogging or getting interviewed on podcasts, build relationships with other travel bloggers or writers, etc.
3. Join Media or Content Networks – Joining networks like bloggers' collective groups is a great way to increase your visibility and get access to potential press trip opportunities from big brands and tourism boards. There are plenty of great networks out there – do some research so that you can join the ones that best fit your needs!
4. Pitch Your Ideas – Once you've established visibility and joined networks, take the initiative by pitching yourself directly to brands or tourism boards that you think would be interested in working with you on press trips. Research thoroughly beforehand so that you know exactly what kind of services they offer or what kind of content they're looking for specifically when inviting press trip guests.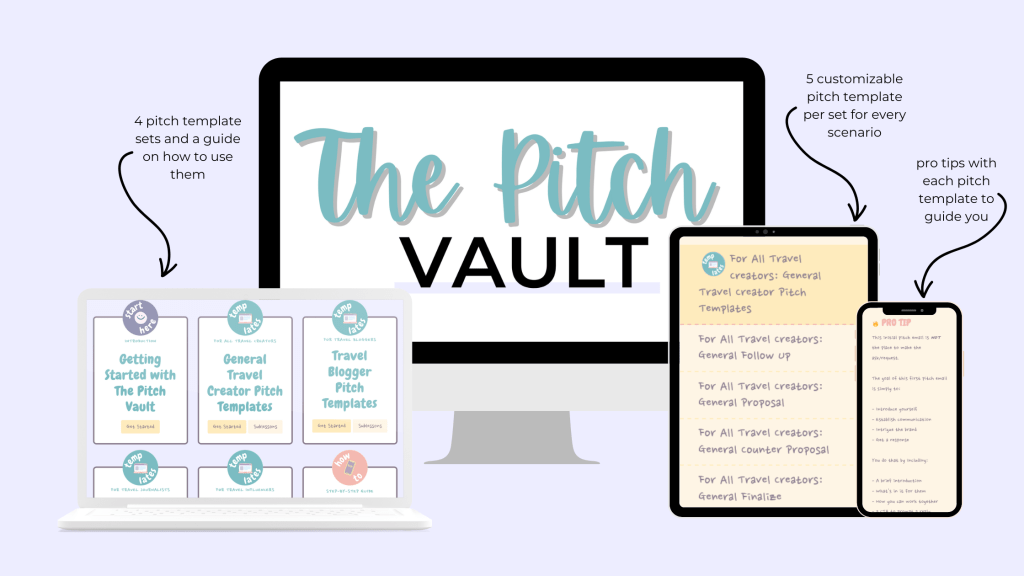 Need some help pitching brands?

The Pitch Vault is the ultimate resource of pitch templates for every type of travel creator in any pitching situation!
5. Have an Agreement/Contract Ready – Before starting any press trip project make sure that both parties have agreed upon an agreement/contract outlining all aspects of the trip (from payment terms to expectations). This will help ensure that expectations are met and both parties are happy with the outcome of the trip!
6. Create Engaging Content – Last but definitely not least; creating engaging content is key when it comes to press trips! Whether it's writing blog posts about your experience on a press trip or creating amazing photos/videos; make sure you deliver quality content that resonates with your audience and creates meaningful value for the companies involved in the project as well!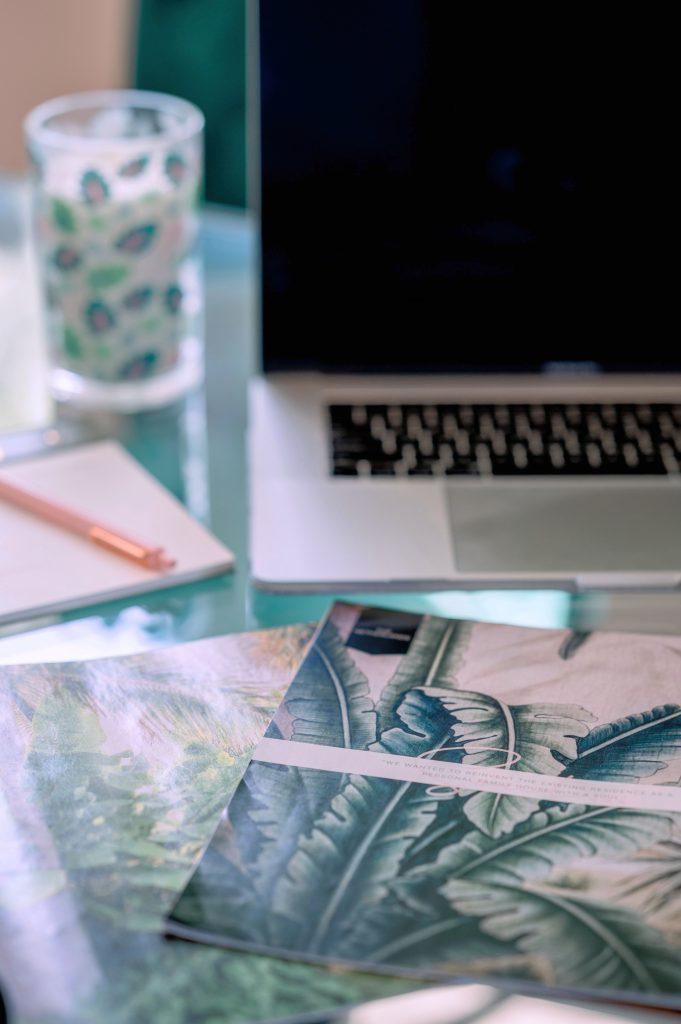 Diversifying Your Press Trip Experiences: Exploring Different Industries and Formats
While tourism boards often provide press trip opportunities, it's essential to think beyond conventional travel destinations and explore other industries and formats. By doing so, you can expand your network, gain fresh content ideas, and differentiate yourself from other travel creators.
Consider Alternative Destinations
Instead of focusing solely on popular tourist destinations, consider exploring lesser-known regions or offbeat locations. You can also think beyond borders and check out press trip opportunities in other countries. You may be surprised by the unique experiences and hidden gems you encounter.
Explore Niche Markets
Branching out into niche markets can provide exciting opportunities to differentiate your content and reach new audiences. Whether it's adventure travel, luxury accommodations, or eco-tourism, there are press trip opportunities for every interest. Look for travel companies and tourism boards that cater to your niche and pitch your ideas.
Try Different Types of Press Trips
While traditional press trips usually involve group tours, there are other types of press trips you can explore. Familiarization trips (fam trips) are often hosted for travel agents and allow you to experience destinations at your own pace. You can also consider exclusive tours that provide access to otherwise restricted areas or behind-the-scenes experiences.
By diversifying your press trip experiences, you can keep your content fresh and exciting. Don't be afraid to pitch new ideas or explore unconventional destinations. You never know what opportunities may arise.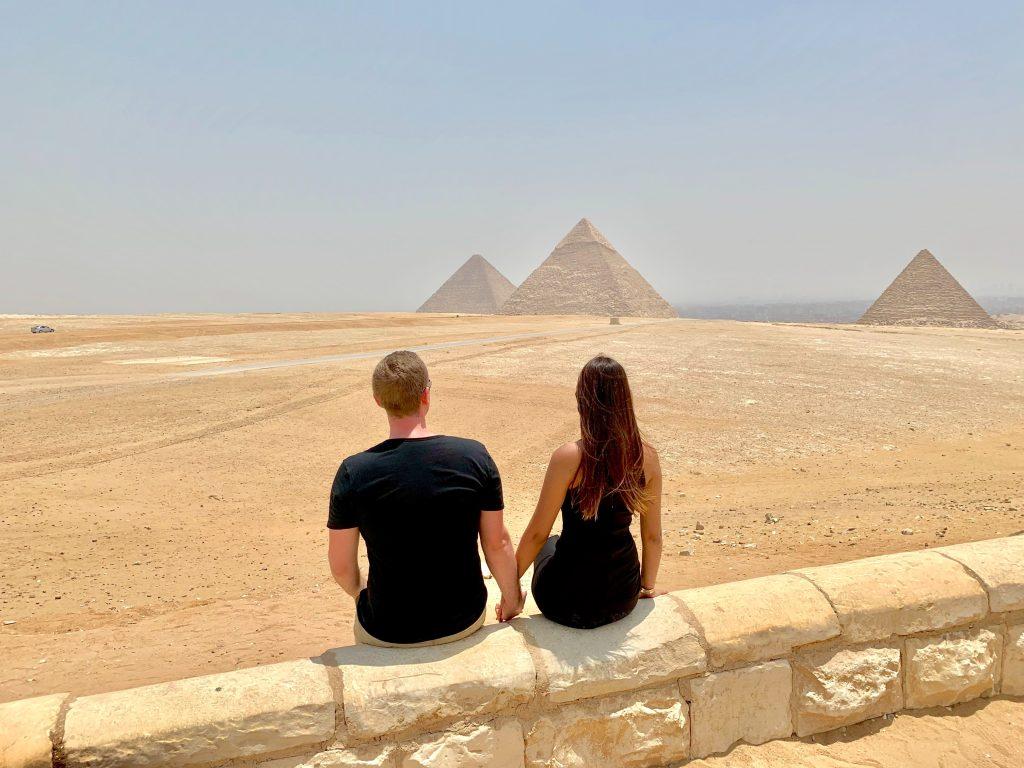 Press Trip Etiquette to Ensure You Get Invited Again
Specifically, etiquette to keep in mind while you're on the trip and afterward:
While you're on the Press Trip
Be a professional – a press trip is NOT a vacation. It IS a business trip. Act accordingly. Treat it like the job it is. Don't overindulge or be unprofessional in any way. Rather, focus on getting the information and content you need for all your deliverables. Remember that you are being observed by the hosts and your behavior will determine whether you get invited again or not.
Do the work – if your deliverables stated live Tweets or daily Instagram posts and Stories, then you need to keep your word. Better yet – overdeliver on what you promised. The extra work and effort will be noted and appreciated.
Find your story – it's easy to get overwhelmed on press trips; especially if you have a jam-packed itinerary. But don't worry, you don't have to write about everything. Use your discernment and find an angle or story that will align with your niche and appeal to your audience.
Be gracious – a group press trip usually means a whole array of different experiences and some of them may not be something that you enjoy. This happens and there is no need to voice your displeasure. Politely, opt out of the activity or meal and enjoy some free time instead.
Create contacts – network with your hosts, your fellow creators, the locals, and anyone else you come into contact with. These trips are a great way to network with people you normally wouldn't and create possible future opportunities.
After you've been on the Press Trip
Always overdeliver – doing the bare minimum won't get you invited on more press trips. Overdelivering on what you promised (even just with an extra post) is what makes you stand out from the rest and creates a lasting impression on your hosts.
Share stats – when your deliverables are to publish an article about the experience in a magazine, it can be difficult to get relevant stats. But you can circumvent that by also publishing a blog post or content on social media in order to collect some data. After about a month or two, send this information along with links to the published pieces to your hosts.
Thank the host – many creators seem to forget this part. But a simple "thank you" email to the host once the trip is over and you've submitted the deliverables can open the door for more opportunities. If the host knows you enjoyed the experience and that you're a pleasure to work with, they'll definitely keep you in mind for future press trips.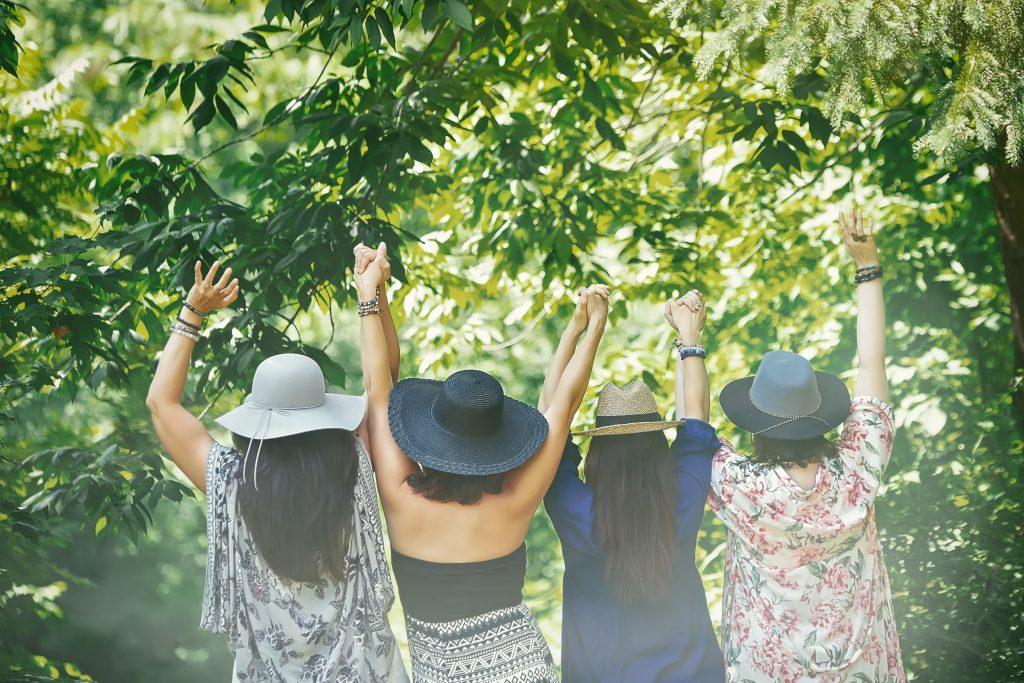 FAQs about Press Trips for Travel Creators
What is a press trip?
A press trip (also known as press travel, media tour, or press junket) refers to when a company finances and plans a visit for journalists and influencers in order to promote their products/services. This usually includes round-trip transportation, meals, and lodging for the duration of the press trip. It may also include activities related to the product/service such as visits to factories, meetings with experts, etc.
How can I get invited on press trips?
To increase your chances of getting invited on press trips, it's important to have an active presence online that demonstrates your knowledge about the industry and shows that you are a good fit for promoting their product/service. Companies will often search online for potential candidates based on certain criteria including social media following size or reach, and quality content produced in relation to their product/service; so make sure your profile is up-to-date and relevant!
Additionally marketing yourself through email campaigns or campaigns pitched directly towards companies can also be helpful if they are looking into inviting people on press trips.
What should I expect during a press trip?
During most press trips you will be expected to produce content (blog, social media, video, etc.) that covers the press trip and promotes the product/service. Depending on the press trip there may be different activities included such as factory tours, meetings with experts, sightseeing activities, etc. During press trips it is important to remember to remain professional and courteous towards everyone involved; this will make sure you have a positive experience and increase your chances of getting invited on press trips in the future.
What should I do after a press trip?
After a press trip, it is important to follow up in order to thank the host for their hospitality and deliver all promised content from the press trip. Additionally sharing relevant stats or results from any pieces published can be helpful in building a relationship with the press trip host and may result in more press trip opportunities. Finally, maintaining an active presence online by producing quality content that is relevant to the press trip will help ensure you are seen as a reliable press trip participant and increase your chances of being invited on future press trips.
How can travel bloggers plan their first press trip?
Planning your first press trip requires careful research and preparation. Start by researching destinations that align with your niche and audience. Build relationships with tourism boards and create compelling pitch emails to secure opportunities. During the trip, conduct yourself professionally and follow press trip etiquette.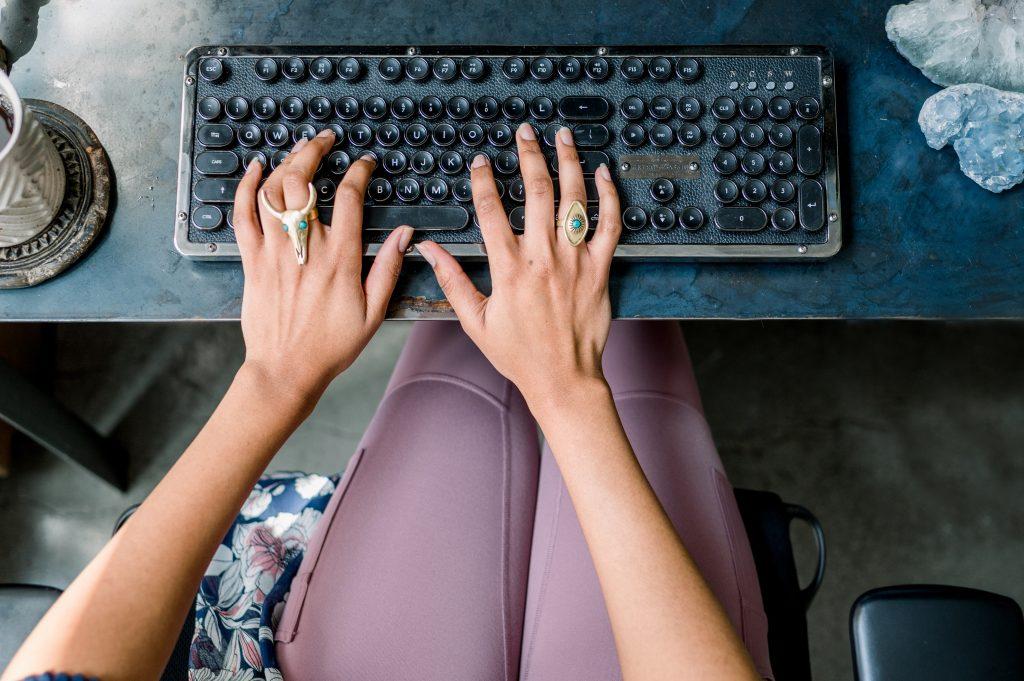 Ready to Take Flight on Your First Press Trip?
Press trips can be a great way to gain exposure, create content, and network with professionals in the industry. And while press trips may seem daunting at first, by understanding the process behind them and what is expected of you as an influencer or journalist, you will be able to make the most out of your press trip experience.
With some effort on your part such as having an active presence online that demonstrates relevant knowledge about the product/service being promoted, marketing yourself through email campaigns, or directly pitching companies for press trips opportunities; these are all steps that could help increase your chances of getting invited on press trips. After completing a press trip always remember to thank your host and deliver any promised materials in order to maintain good relationships going forward.
Ready to take flight?
Start planning now!